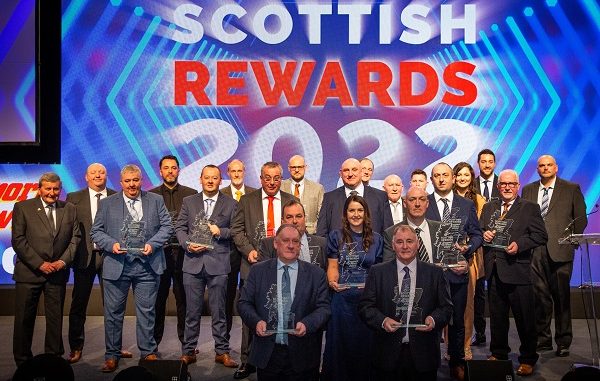 Transport News hosted its 27th annual Scottish Rewards breakfast in Glasgow on 3rd December, after last year's event was cancelled due to the Covid-19 pandemic.
Sponsored by Iveco and presented by Des Clarke and Carol Smillie, 19 winners received their awards in front of a packed audience at the banqueting suite of Glasgow's Crowne Plaza Hotel.
Speaking after the event, editor Kevin Swallow said: "It was fantastic to see the Scottish road haulage industry gather after two years to celebrate their colleague's success here in Glasgow."
All the winners will feature in the February 2022 issue of Transport News.
The 28th Scottish Rewards breakfast will be held at the same venue on 4th November.
For the latest stories register here for the Transport News Newsletter.