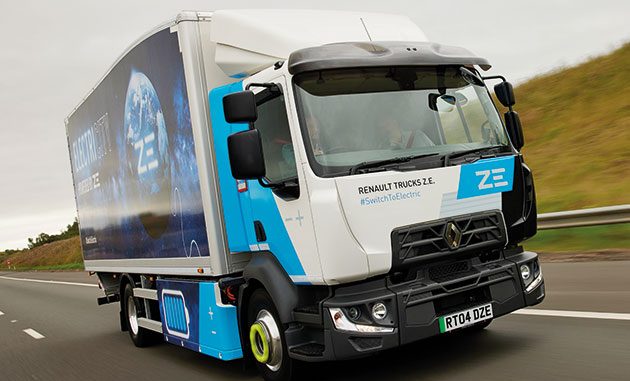 The legendary panel of experts was unanimous in its decision to give the Renault DZE the prestigious Transport News 2022 Top Truck Award, thanks to the manufacturer demonstrating that battery electric vehicles can do the same work as a diesel.
THE ROAD freight industry is motoring headlong into a new generation of vehicles where many will be powered by electricity. With last year's COP26 in Glasgow came a realisation that manufacturers must play their part in providing operators with the net-zero tools to do the job.
Battery electric along with biogas, hydrotreated vegetable oil and hydrogen, are the 'sooner rather than later' solutions, the judges acknowledged. That Renault Trucks timed its road test perfectly, added to the mix (TN, December 2021).
Prior to this test Transport News had assessed two electric vehicles; a FUSO eCanter 7C16e (TN, June 2019) around Glasgow City Centre and the Volvo FE Electric 6×2 tag axle (TN, August 2020) on a test track.