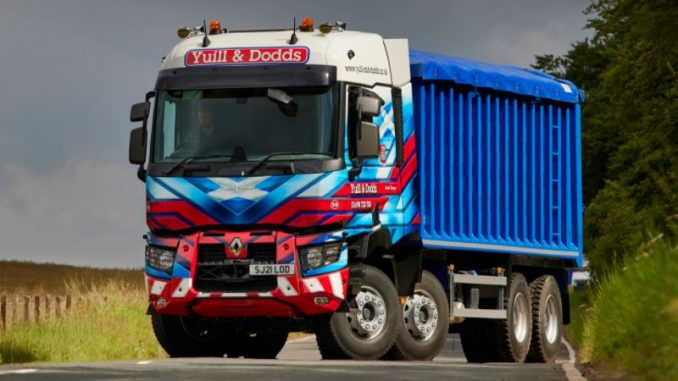 Yuill & Dodds has continued its partnership with Renault Trucks and put five C520 rigid tippers into service over the last 12 months.
The 8×4 RK chassis were direct replacements for a similar group of 520hp Renaults that entered service in 2017.
Supplied by Renault Trucks Scotland at Bellshill, the 5.6m wheelbase rigids feature all-round parabolic steel spring suspension with ample ground clearance levels when laden.
The firm opted for PPG bulk alloy bodies, along with Binotto hydraulics, PM onboard weighing equipment and Harsh electric slide and go automatic sheeting systems.
For the latest stories register here for the Transport News Bulletin.