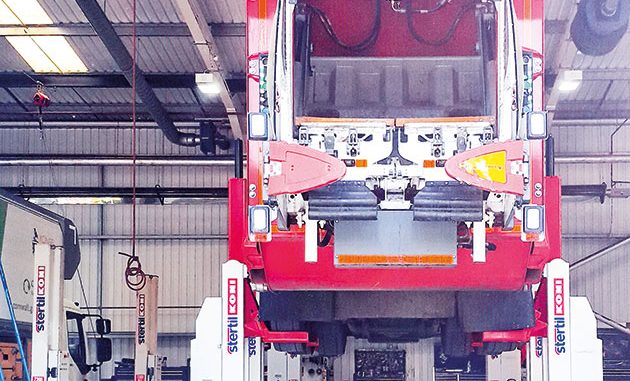 ONE OF Stertil Koni's long-standing distributors, CCS Garage Equipment, has supplied 30 wireless mobile column vehicle lifts to Biffa Waste Services.
The type ST1075FWA, were supplied as five sets of six columns. Each lifting column provides a lifting capacity of 7.5 tonnes which, when used as a set of six columns, the combined lifting capacity is an impressive 45 tonnes.
These latest generation lifts incorporate Stertil Koni's revolutionary ebright Smart Control System which allows workshop staff to operate the lifts from any column in the set. Crucially, the ebright's wireless mesh networking system eliminates any possibility of communication problems between individual columns when numerous sets are used in the same building.