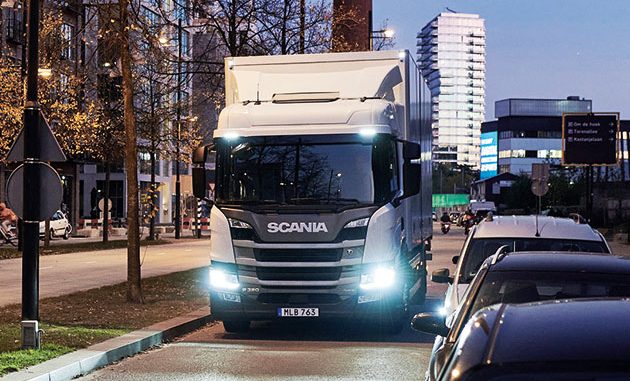 SCANIA has introduced Hybrid Electric Vehicles (HEV) and Plug-in Hybrid Electric Vehicles (PHEV) that can be fitted with different powertrain and charging options, to fulfil various applications.
A new electric powertrain, GE281, works in tandem with Scania's seven or nine-litre combustion engines, providing opportunities for creating fossil free transport solutions for heavy trucks with demanding bodywork.
Scania's new hybrid powertrain has been developed in-house according to the company's modular philosophy. By coupling two electric motors with each other and merging them with essential parts of Scania's latest (2020) Opticruise gearbox generation, something new was created in the GE281; a Gearbox Electric machine with seamless power transmission and capacity for dealing with gross vehicle weights of up to 36 tonnes without support from the combustion engine.