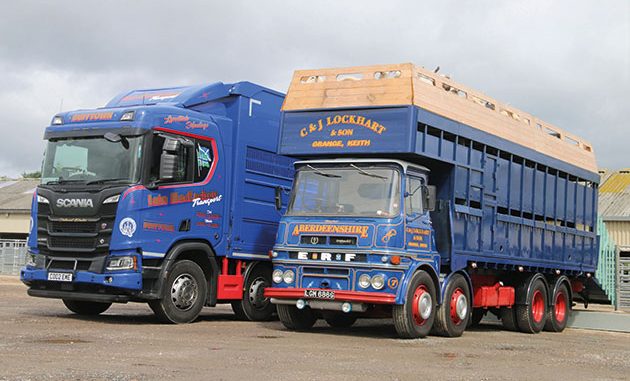 Roving photographer Ian Lawson travelled to Huntly Livestock Market to cast his eye over two eight wheeler livestock wagons built 50 years apart.
OVER THE years I have been asked on numerous occasions to take pictures of trucks. Late in 2020 I was contacted by Charley Lockhart to take some shots of his classic ERF eight-wheeled livestock truck and that of his good friend Iain MacEachen, who also has an eight-wheeled livestock lorry. However, Iain's is 50 years newer than the ERF.
A date was duly arranged prior to the 2021 busy livestock transport season starting and I made the trip to Huntly Livestock Market at the end of July to meet up with Charley and Iain.
On arrival I was somewhat relieved to discover the sheep had already been gathered with all concerned getting a real soaking in the process, due to the rather non-forecasted inclement weather.