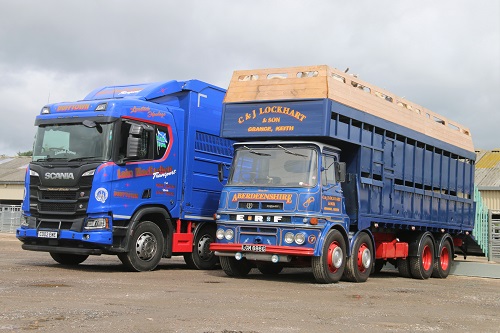 Regular Transport News contributor Ian Lawson travelled to Huntly Livestock Market to cast his eye over two eight wheeler livestock wagons built 50 years apart.
He said: "Over the years I have been asked on numerous occasions to take pictures of trucks. Late in 2020 I was contacted by Charley Lockhart to take some shots of his classic ERF eight-wheeled livestock truck and that of his good friend Iain MacEachen, who also has an eight-wheeled livestock lorry. However, Iain's is 50 years newer than the ERF."
So Ian Lawson made his way to Huntly Livestock Market at the end of July to meet up with Charley and Iain.