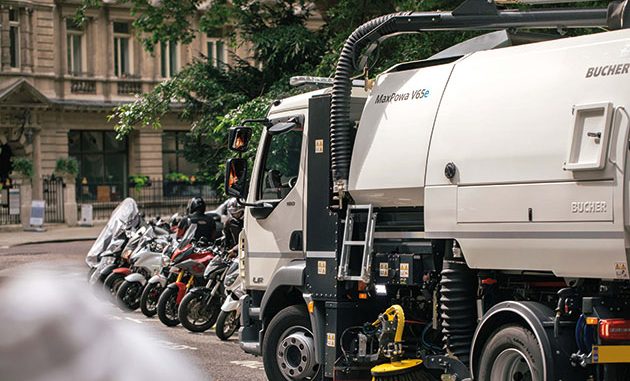 IN LONDON, it's all change! With the Ultra Low Emission Zone expanding, engine specifications for HGVs upgrading, the implementation of the new Direct Vision Standard, and an update to the Highway Code, a lot has happened that could affect commercial vehicles. However, suggests Bucher Municipal, for companies operating their road sweepers these rules may not apply.
Bucher believe that the safety of road users is paramount. "HGVs make up only 2% of the vehicles on the road across Europe but are involved in 15% of fatal road collisions," revealed a Bucher spokesperson.
"These figures have prompted other European cities to follow in London's footsteps, with Berlin, Paris and Stockholm also agreeing to introduce a direct vision standard, therefore it is only a matter of time before other UK cities follow suit.