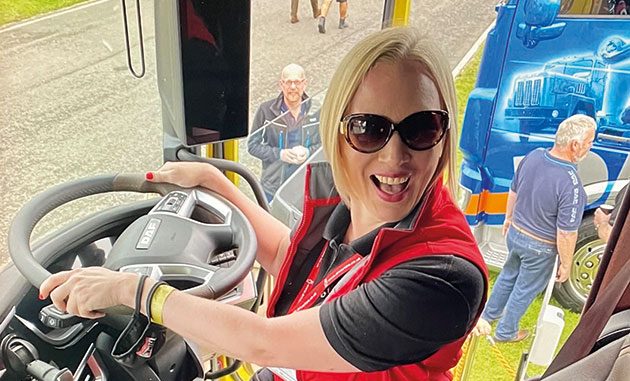 Think you know all about driver agency staff? Then you've probably never met Driver Hire's Rachael McWilliams. John Henderson heads for the company's South Gyle office in Edinburgh and talks to a remarkable woman who's immersed in the transport industry.
WORK/LIFE balance is a personal choice for every individual in our industry. For some people, employment just pays the bills and puts food on the table. For others it's an interesting world, but one they're happy to switch off from, at home with the family.
Finally, for a smaller percentage, it's truly in the blood and never really out of focus at any given time or place.
Rachael McWilliams, operations and development director at Driver Hire, fits perfectly into the last category, as she literally lives and breathes the Scottish transport industry.