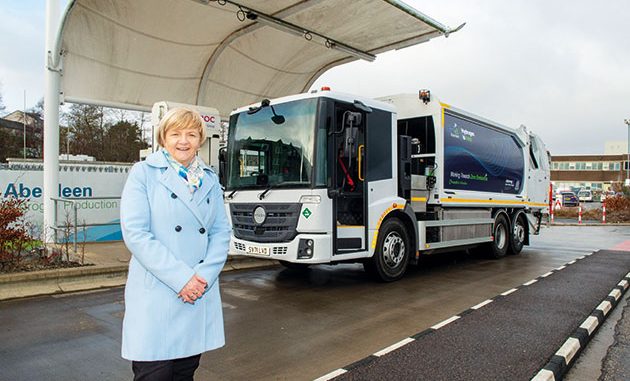 THE UK's first hydrogen-fuelled waste collection vehicle is now at work in Aberdeen, accelerating the city's thriving hydrogen economy.
While typical waste trucks are powered by diesel, the newcomer will use green hydrogen from existing refuelling infrastructure in Aberdeen.
The truck is the first hydrogen-powered waste truck to become operational in the UK. It will initially cover wheeled bin journeys that will not only result in estimated emissions savings of over 25kg CO2e/litre a year, but will also collect data which will allow further rollouts of hydrogen-fuelled waste trucks in the future, revealed Councillor Jenny Laing, Aberdeen City Council leader.