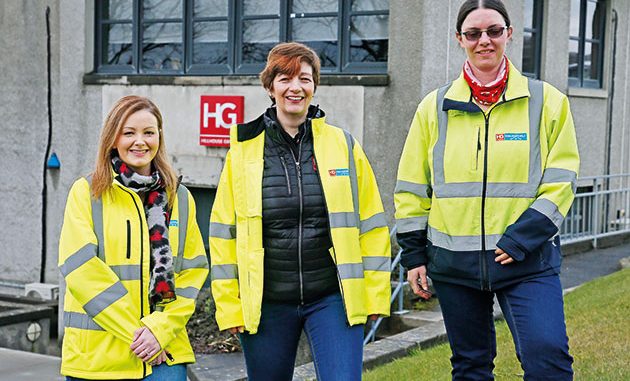 How three remarkable women run a top flight haulage operation, discovered Alan Watts.
WHILST many road transport businesses are essentially very similar, the Hillhouse Group of Troon has one marked difference – all its day to day haulage operations are run by a team of three remarkable women. Transport News recently went to the company's HQ on the Ayrshire coast to hear first-hand from them as to what makes this thriving company really tick.
Founded in 1907 and still owned by the Vernon family, the Hillhouse Group has steadily grown into one of Scotland's leading businesses in the supply of aggregates, readymix concrete, pre-cast products and road surfacing materials, all backed up by highway maintenance services, civil engineering and operated plant.
Now with six sites and over 200 employees, Hillhouse operations span from south west Scotland, through the Central Belt to the north side of the river Forth and even west to the offshore islands.