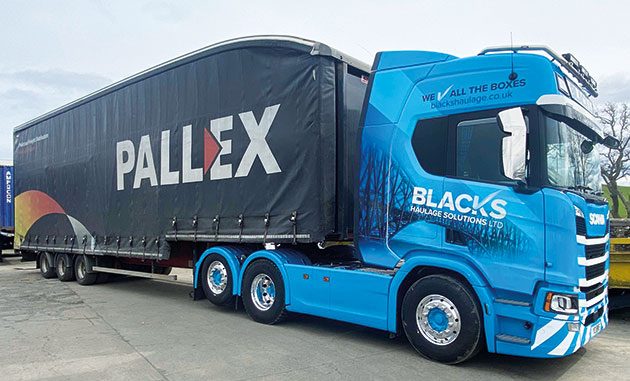 The latest haulier to join the Pall-Ex Network is Bathgate transport company Blacks Haulage. Stuart Black explains why the firm has joined the pallet revolution, writes Kevin Swallow.
LAST YEAR, annual UK pallet volumes soared above 30 million for the first time, with networks delivering 13.2% growth over the previous year, according to new figures.
The Association of Pallet Networks (APN) said the growth was in contrast to groupage levels for the UK, which declined significantly during 2020 and early 2021, as revealed government figures.
Palletised freight within the home delivery market continued to grow and in 2021, 17.4% of all pallets delivered by APN members were dropped at residential addresses, falling only slightly when compared to 2020 (17.9%).