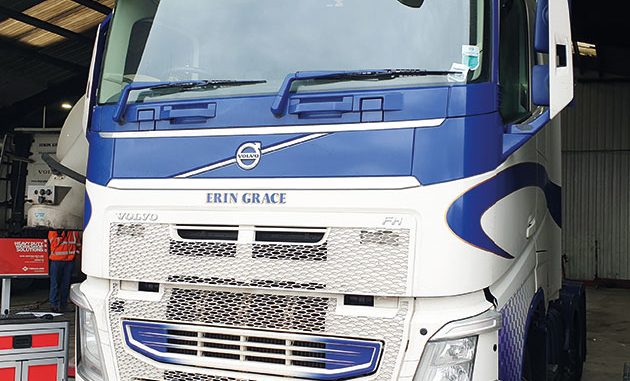 SIMON Gibson Transport has switched to in-house testing after investing in a DVSA approved in-ground brake tester from Totalkare.
Established in 2000 as an owner driver with a single truck, the bulk powder transporter has since expanded to a fleet of 95 tractor units and 140 bulk powder tanks, with 24 operating centres throughout the UK.
Having initially purchased a set of mobile column lifts from Totalkare a decade ago, Simon Gibson Transport has extended the relationship with the workshop specialists with the introduction of in-house brake testing equipment at its Goole workshop near Doncaster.