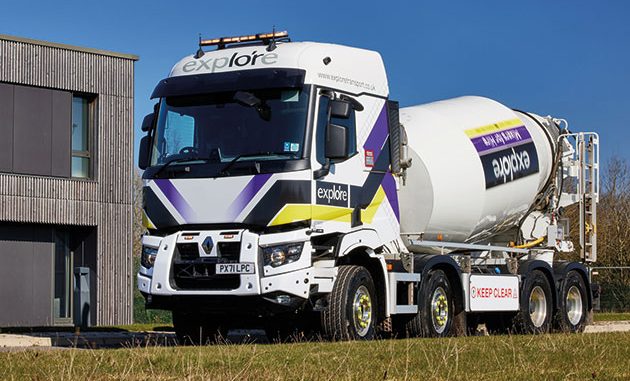 AS PART of a growth programme within its mixer truck fleet, Explore Transport Ltd, has added Renault Trucks to its vehicle line-up for the first time.
Supplied by Border Trucks, a total of eight Renault C430 8x4s, five with day cab, two with day and night cab, and one high sleeper, all equipped with 8cu.m McPhee mixer bodies, have joined the 40 strong fleet, delivering ready mix concrete for various customers across HS2 as well as on general spot hire across the rest of the UK.
John Whitehurst, head of mixers and heavy haulage divisions at Explore Plant and Transport Solutions explained why the Renault C was the vehicle of choice: "When making any decision around new trucks we are always focusing on three key elements: driver experience, reliability and back-up service. When we considered the requirements for these trucks and the nature of the work, we felt the Renault Trucks option offered the best overall solution.