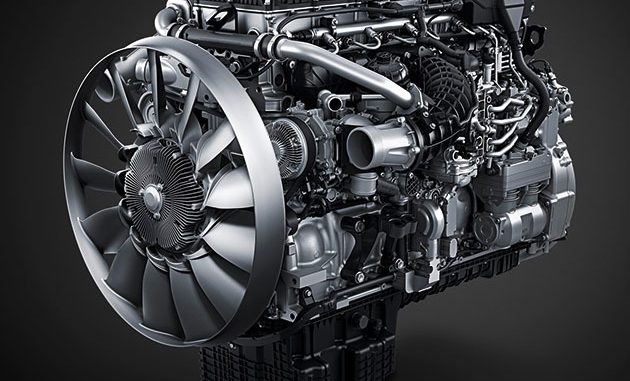 MERCEDES-Benz Trucks claim to have set new standards with the two previous generations of its OM471 heavy-duty engine, thanks to the transmission and axles of the integrated drivetrain around the OM471 being optimally configured to each other and manufactured in the company's own power systems plant at Mannheim.
Now, with the third generation available from October 2022, Mercedes-Benz said it is fielding its best-selling heavy-duty commercial vehicle engine with a whole range of efficiency-enhancing innovations.
The third generation of the OM471, installed in the Mercedes-Benz Actros and Arocs, features a host of technical innovations: The compression ratio of the six-cylinder in-line engine has been increased from 18.3:1 to 20.3:1, with a peak ignition pressure of 250 bar.