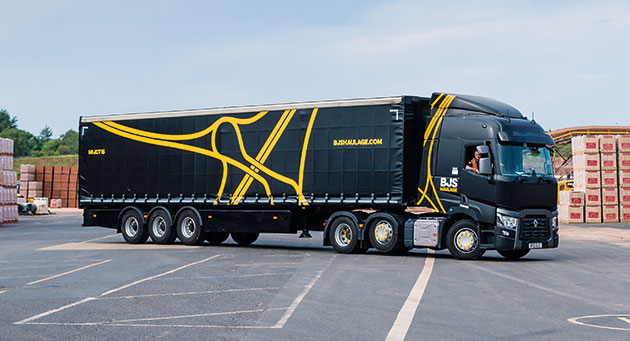 BJS HAULAGE has invested in an integrated telematics and asset tracking solution to improve efficiency and security across its fleet of more than 100 trucks and trailers.
The Webfleet fleet management system has been installed across the company's entire HGV fleet, while asset trackers have been added to all curtainside and box trailers. Webfleet provides a real-time digital snapshot of the position of both vehicles and assets using a single interface.
"Stand trailers are often provided to clients to load before being collected by our BJS drivers. Now our transport teams have full visibility of every trailer location and all their movements, giving both client and us total peace of mind over valuable customer stock loads," explained BJS Haulage operations director, Amarat Gill.