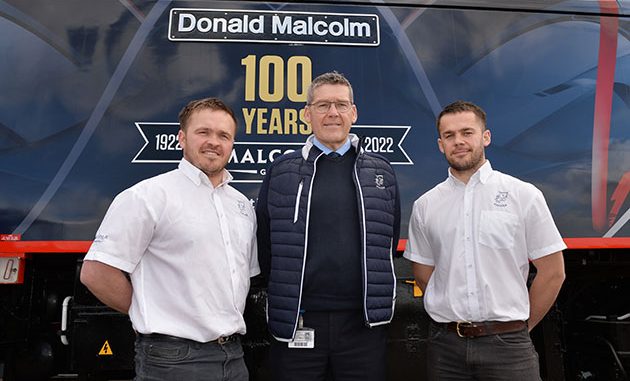 THE MALCOLM Group recently unveiled their newly liveried Class 90 locomotive at Peter D Stirling Ltd's Mossend Railhead in Bellshill.
Originating as a family-owned business in the 1920's, the Malcolm Group has become one of the leading providers of logistics, construction and maintenance services in the UK and 2022 sees the group celebrate their centenary.
Malcolm Rail, a division of the Malcolm Group, operates daily services 364 days of the year, carrying over 30,000 containers for a wide range of retailers and manufacturers.
The locomotive is dedicated to Donald Malcolm. The success the company has enjoyed is largely down to the hard work and business savvy of Donald, who inherited the coal-round business from his father.