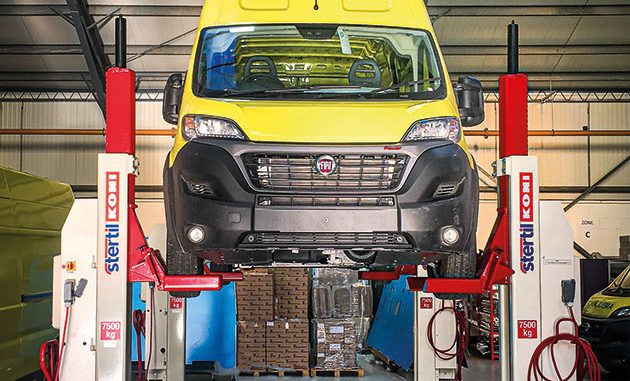 VEHICLE Conversion Specialists (VCS) operate from state-of-the-art facilities in Bradford and Bolton with a combined floor area of 70,000sq.ft. From these sites, the company produces a wide range of emergency vehicles including the E-DCA, the UK's first fully-electric ambulance and the only zero-emissions ambulance to be in active use on the front-line in Europe.
In order to boost throughput within its Bradford workshop, VCS purchased a set of four heavy-duty mobile vehicle lifts, type ST1075FSA, from Stertil Koni. Each column provides a lifting capacity of 7.5 tonnes.
The lifts incorporate Stertil Koni's unique ebright Smart Control System which allows workshop staff to operate the lifts from any column in the set. Featuring full-colour touch screen consoles, the system has been designed to simplify operation by providing maximum visual information about every lifting operation, all at the fingertips of the workshop technicians.