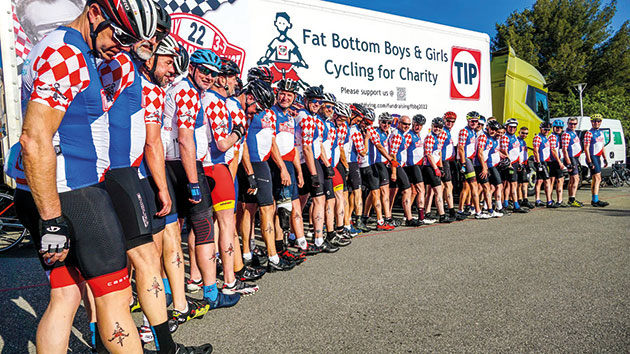 THE LATEST TIP Trailer Services charity bike ride 'Monte Carlo or Bust' across the French Riviera raised more than £53,000 for the 'Dougie Mac' and Donna Louise children's hospices in Staffordshire.
This is the eighth 'Fat Bottomed Boys & Girls' charity bike ride organised by TIP Trailer Services. Combined, the rides have raised more than £437,000 for various charitable causes, explained TIP Trailer Services managing director for UK and Ireland, Mike Furnival.
"We are thrilled to have raised so much since the first event, something we would never have dreamt was possible at the event's inception.