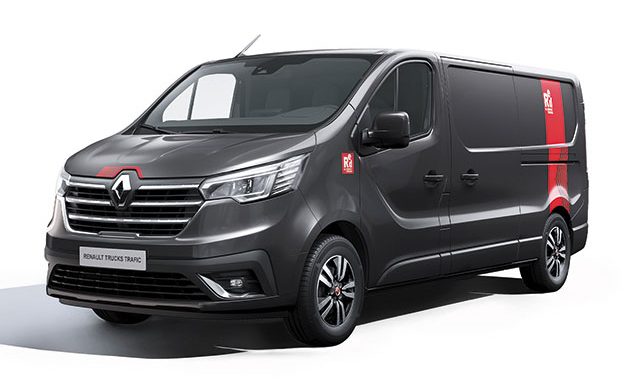 WITH THE boom in e-commerce, deliveries and the use of contractors for home improvement work, this trend in the trade vehicle market is set to rise in 2022, so at the beginning of the year, Renault Trucks announced the launch of a new model named the Trafic Red Edition. This new 2.8-3.1 tonner is aimed as a work tool for SME and fleet businesses.
The Renault Trafic Red Edition has a chrome grille and a body-coloured bumper, together with a matching painted side door rail and light bar. Scarlet-coloured details are a reminder of Renault Trucks' identity: The gear stick is ringed in red and the seat belts are red, while the wheel centre is also painted in this characteristic colour.
The Trafic Red Edition can be used to transport equipment or as a mobile workshop, and to facilitate loading and unloading, it is fitted with an optional aluminium sill and a sheet metal partition incorporating a long load hatch, ideal for ducts or pipes. The rear doors can be opened to 270° (with a locking catch) and the loading area has LED lighting for improved visibility.