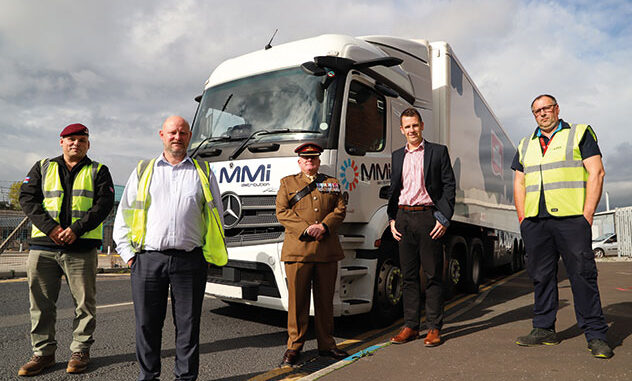 Set up two years ago by Darren Wright, Veterans into Logistics' mission is to reduce unemployment and homelessness amongst the ex-military community by creating a pathway for veterans into the transport and logistic industry, reports David Craik.
SCOTTISH HAULAGE firms are being urged to join forces with the charity Veterans into Logistics to help battle chronic HGV driver shortages and get thousands of ex-soldiers behind the wheel.
Darren Wright founder of the charity, which gives support for former military personnel who want to pursue a career as HGV drivers, said it wanted to increase its presence in Scotland including potentially setting up a new training hub and base.
"We already partner with transport firms in Scotland such as Muller Milk & Ingredients (formerly known as Robert Wiseman Dairies) and we are training veterans in Glasgow and as far as Inverness, but we would like to do more. There are a lot of ex-military personnel there, but we can't do it on our own. We need to work in partnership with haulage firms," he said.