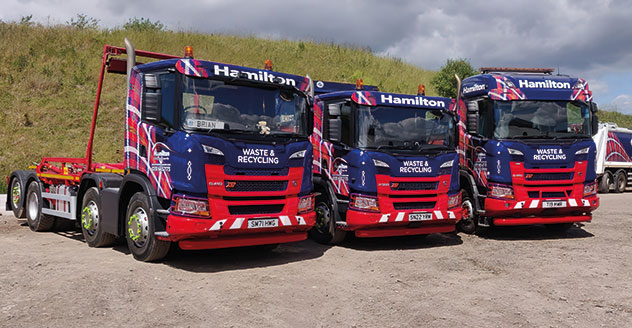 EAST Lothian based Hamilton Waste & Recycling is rolling out Wheely-Safe's technology across its 35 strong truck fleet having experienced first-hand the perilous dangers of wheel loss.
Keir Hamilton, director at Hamilton Waste & Recycling, said: "One of our trucks was hit by a loose wheel that had come off a vehicle travelling the opposite way. It came across the central carriageway of the Edinburgh City Bypass and hit our truck. The driver never returned to work, but it could have been even worse.
"That has always played on my mind, and I wanted to make sure our fleet had the very best technology to make sure a wheel never comes off one of our trucks.