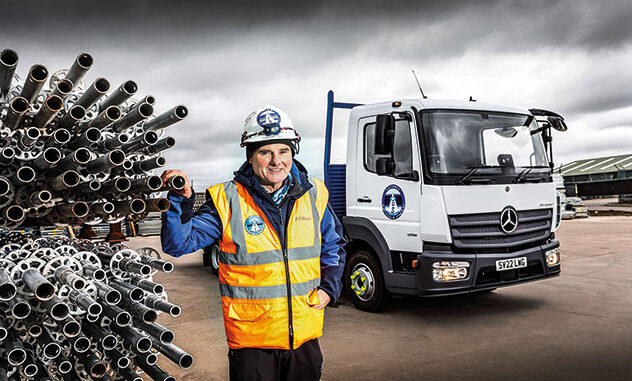 THE performance of its Mercedes-Benz trucks, coupled with positive feedback from their drivers, helped Northern Platforms & Stagings decide that when they needed another 7.5-tonner, their first call was to the manufacturer's representative in the north of Scotland.
The new Atego is the fourth that Peterhead based Northern Platforms & Stagings has purchased from BLS Truck & Van, since the dealer's appointment in 2018.
Like its predecessors, the truck is an 816 variant with ClassicSpace S-cab and a 5.1-litre engine that produces 115kW (156hp) and is paired with a Mercedes PowerShift 3 automated manual transmission. Its platform body was built by Advance Commercial Bodies.
Acquired with funding support from Mercedes-Benz Finance, the Atego is now being inspected and maintained under a service contract at BLS Truck & Van's workshop on the Altens Industrial Estate, Aberdeen.