Due to the current situation we may have to distribute copies of Transport News to paid for subscribers digitally for a short period. This will mean that we would send you a link to the magazine via email. We have email addresses for most subscribers but if you think you may not have given us this information please confirm your email address to:
Subscriberemails@dvvmediainternational.com 
Please put the magazine name in the subject line and then give us as much information as you can so that we can find your details. Subscriber number would be great (it's on the address label of your magazine) but if not then the address of where the magazine is delivered. It would also be useful to provide a phone number so we can contact you with any queries about your copy.
Printed Magazine Subscription
If you would like to subscribe to the print magazine, please print out and complete one of the coupons below.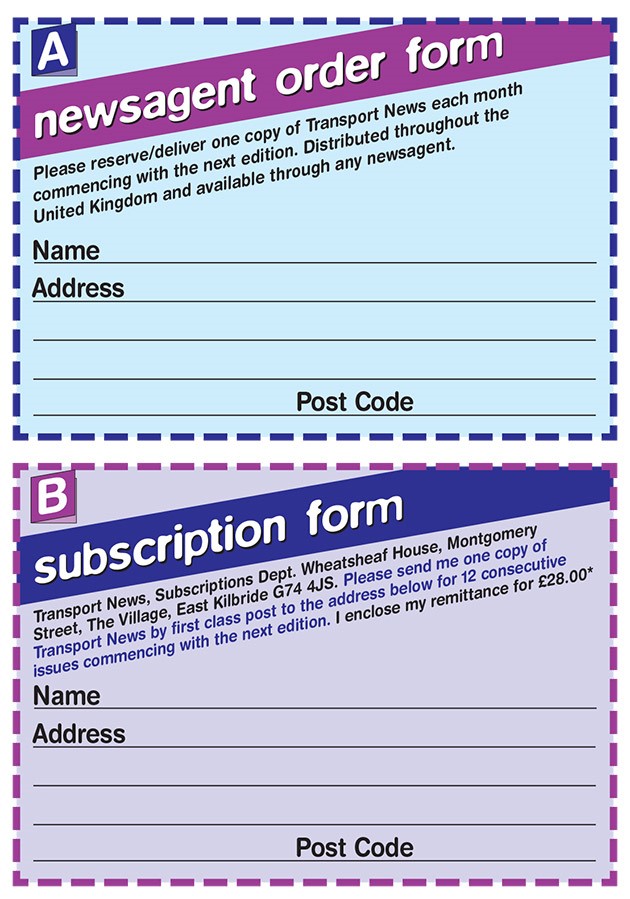 Online Magazine Subscription
You can purchase a single digital edition or a 12 month digital subscription to Transport News online: