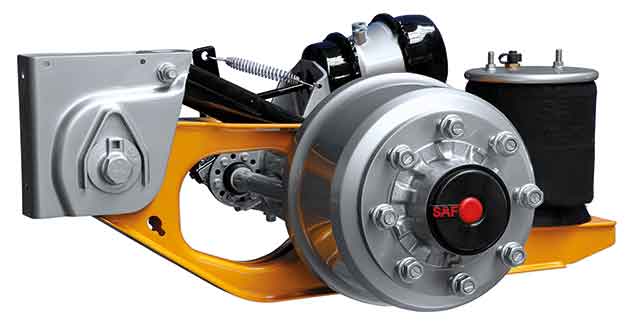 THE UK and Ireland transport industry is unique in allowing the operation of trailers with a maximum height of 4.9 metres; well over the 4 metres maximum permitted in mainland Europe, and this has prompted the continuing rise of step-frame trailer manufacture.
Being aware of the different needs of regional markets, SAF-Holland responded to calls from UK and Ireland customers for a 19.5in version of their acclaimed SAF Intradrum, and has now added this to their expanding product line up.
The new S9-3718 utilises SAF's rugged yet lightweight Intra suspension to meet the specific requirements demanded by step-frame, double deck trailer applications, providing greater operational stability, load security and safety on the road. It is also available as Intra Mega.