News about the broad spectrum of road transportation in the north with particular emphasis on new vehicle developments within companies, plus the people involved in all aspects of the transport industry, both sides of the border.
Transport News is distributed individually to the companies and commercial vehicle stockists by direct paid subscription. Also available at newsagents and truckstops throughout the north of Britain.
Transport News prints test reports on new vehicles and offers classified advertising space to sell old ones. Developments within companies are also reported and the personalities featured. Transport News gets right to the heart of the haulage industry in Scotland and the north of England, offering almost blanket coverage in this sizable area, noted for its high 'horsepower to weight' truck specifications.
For further details contact Transport News display advertising department on telephone 01355 279077 or fax for further info on 01355 279088. Transport News: The monthly glossy magazine that IS the heart of road haulage in the north. Ask anyone who operates there.
Please select one of the pages below to view information about advertising in Transport News: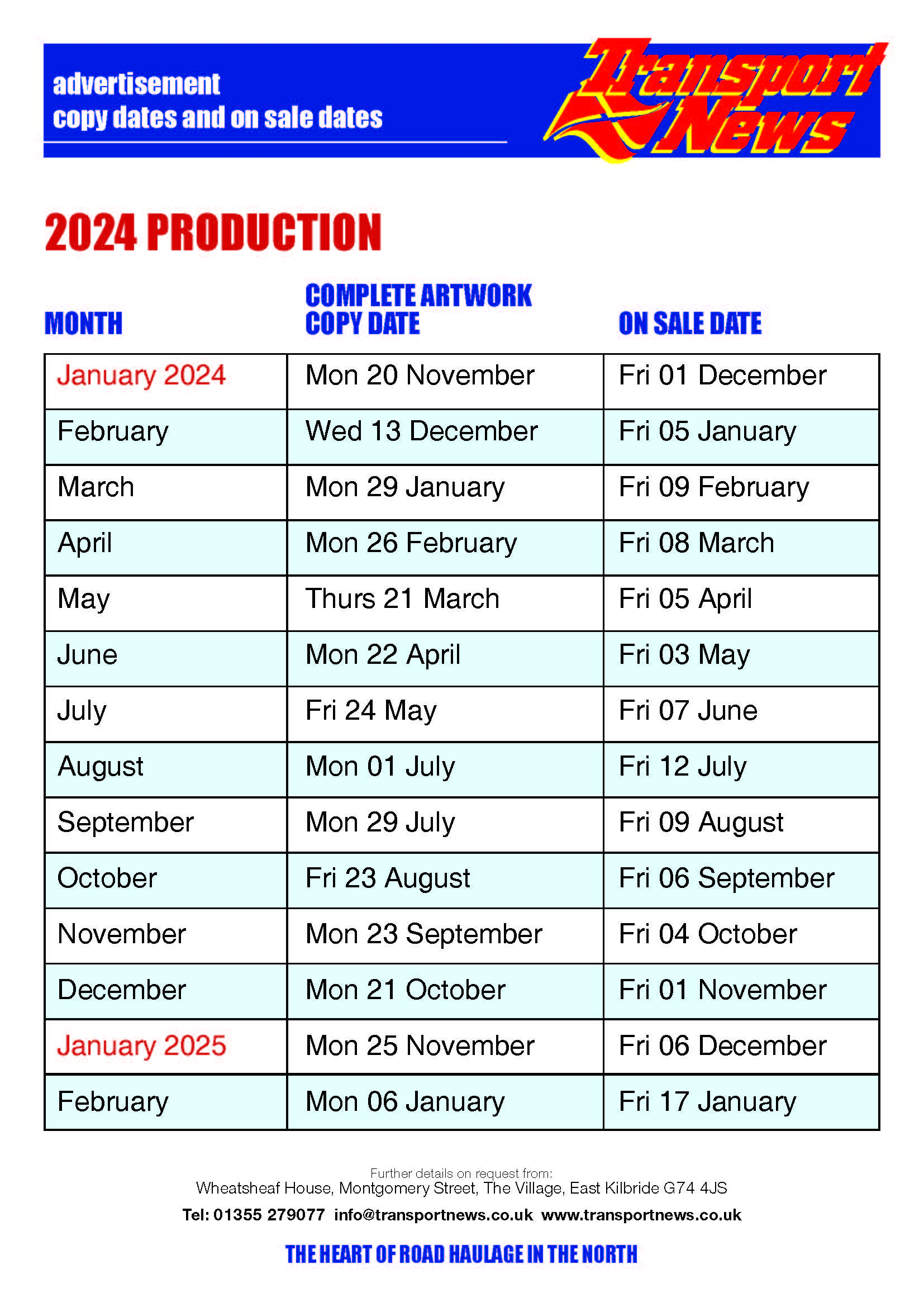 Forthcoming Features