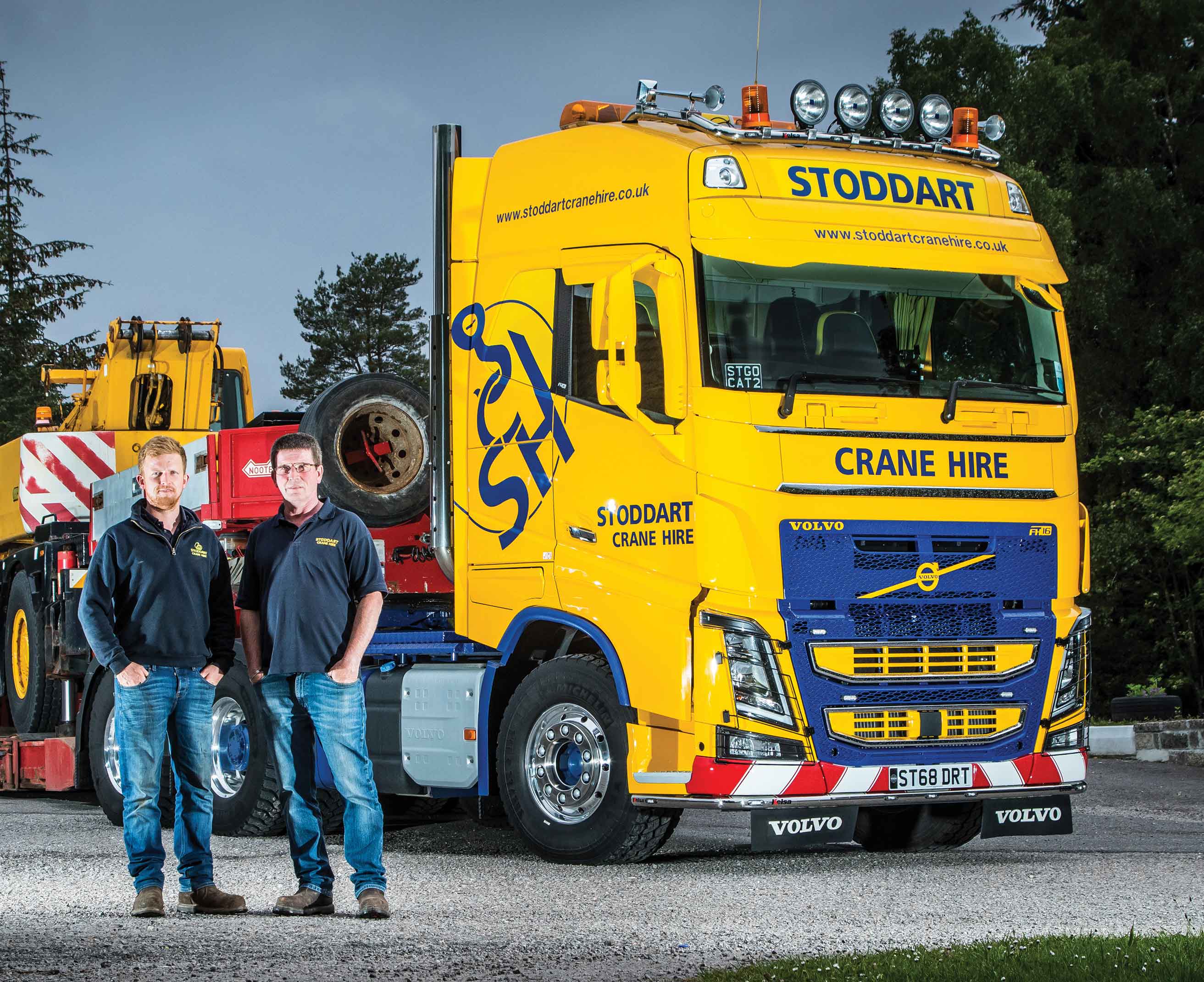 Muir of Ord based, Stoddart Crane Hire has a new fleet flagship, a 150 tonne Volvo FH16 750 6×4 tractor unit, to be used exclusively for the transportation of crane ballast.
'WE NEED every ounce of the new Volvo FH16's 750hp output, as some of our combinations run at 40 tonnes unladen,' declares David Stoddart, managing director at Stoddart Crane Hire.
Supplied by Volvo Truck and Bus Centre North & Scotland, the new 6×4 tractor unit was also specified with a Globetrotter Cab and Volvo's I-Shift Crawler gearbox.
Stoddart Crane Hire also opted for a 3,400mm wheelbase, T-Ride chassis and a heavy duty transmission package, all backed by a four year Volvo Gold Service contract. The high spec double drive tractor unit also includes Alcoa Dura-Bright alloy wheels with Michelin tyres.