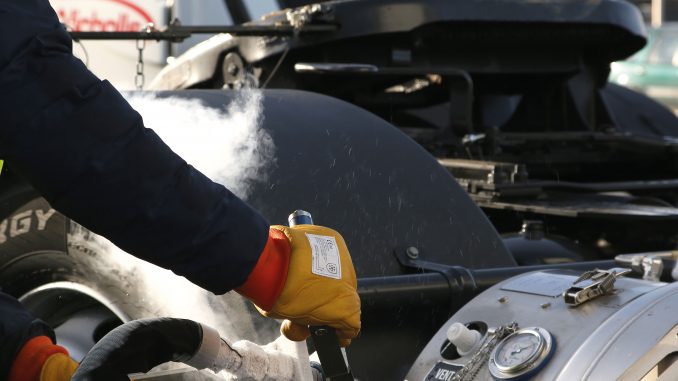 NICHOLLS Transport's 10 Iveco Stralis 12.9 litre Cursor 13NP 460hp engines fuelled by Liquified Natural Gas (LNG) have worked throughout the Covid-19 pandemic transporting everything from paper, food, bulk recycling and building supplies across the UK.
Darren Sherlock, finance director of Nicholls Transport sees a bright future for operators using gas trucks, delivering goods into urban areas and when operating on longer trunking routes.
'We carry out regular deliveries of plasterboard from Kent to construction sites in central London and can travel into the heart of the city without being penalised and with a clear emissions conscience.