Tuesday 26 March 2019,
HAMPDEN PARK, GLASGOW,G42 9BA,
TIME: 10AM-2PM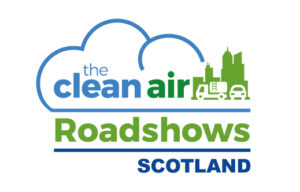 brought to you by


Need to find out more about the introduction of the forthcoming low-emission zones (LEZs) in Glasgow, Edinburgh, Dundee and Aberdeen? Then put 26 March in your diary.
The Scottish Government has committed to introducing LEZs across four cities by 2020, while further areas will come into scope by 2023.
To explain how the new regulations will impact on truck operators, Motor Transport is teaming up with Transport News magazine to host a special Clean Air Roadshow to be held at Hampden Park, Glasgow on 26 March.
You'll hear from policy-makers, technical experts, vehicle suppliers and your peers as we guide you through the preparation plans for these important new rules.
To take part in this informative, free-to-attend event, please register today for your delegate place.
For all exhibitor enquiries, please contact Alistair Vallance on  [email protected]
[button link="https://cleanairroadshows.co.uk/cleanairroadshows2019/en/page/home" size="large" bg_color="#0c63e6″ window="yes"]Register Now[/button]
Our Partners

Headline Partner