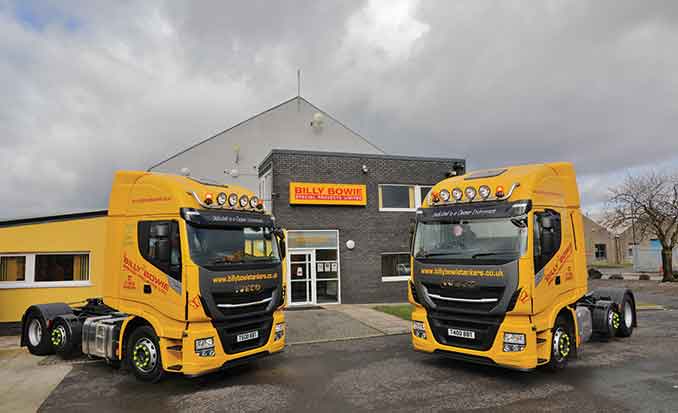 KILMARNOCK based Billy Bowie Special Projects has expanded its tanker fleet with an additional six 44 tonne plated Stralis tractor units, each featuring the company's distinctive yellow livery and specified with Iveco's Hi-Way cab.
The new arrivals join a 130 strong mixed fleet, which includes Eurocargo, Stralis and Trakker models, and will haul digestates, leachates, sludges and waste water for local authorities, major recycling companies and utility firms across the UK. The order extends a longstanding relationship with Iveco, stretching back 20 years.
Billy Bowie, owner of Billy Bowie Special Projects, says: 'The Stralis is a great fit for our tanker work and we always get excellent service from the dealer network. It was only natural Iveco would be top of my shopping list when we needed to expand the fleet.