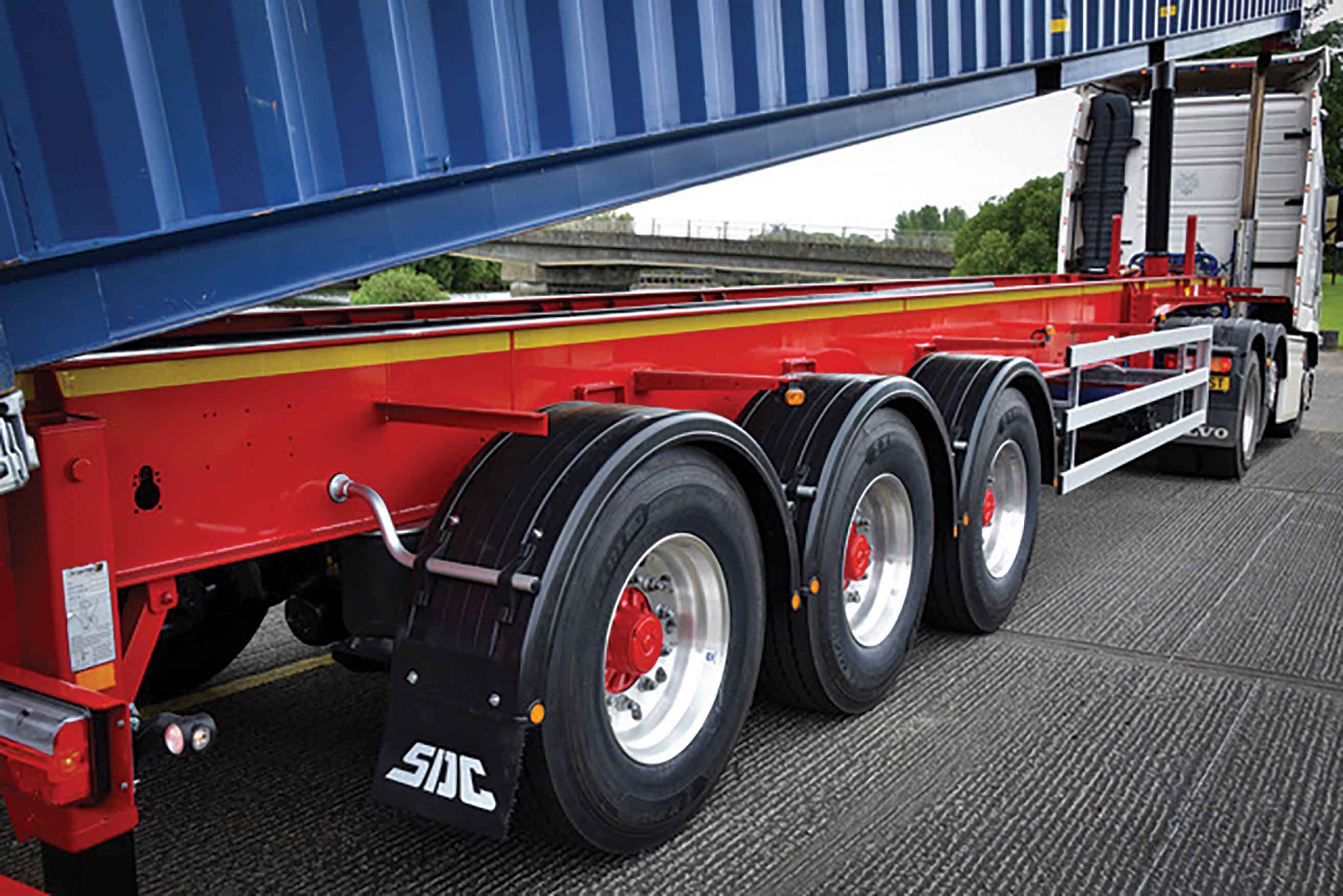 SEMI-TRAILER manufacturer, SDC has launched a new hydraulically powered tipping skeletal trailer for use with 40ft containers to transport and tip bulk materials such as plastic, waste and foodstuffs.
The new trailer offers a high volume payload, and is designed for 44 tonne operation, with premium components including BPW axles, automatic twist locks, Jost landing legs, Hyva tipping gear and Aspock lighting.
SDC have incorporated advanced safety features, including rear stabilising legs to optimise stability and a warning lamp fitted as standard, to alert anyone nearby when the tipper is being raised.