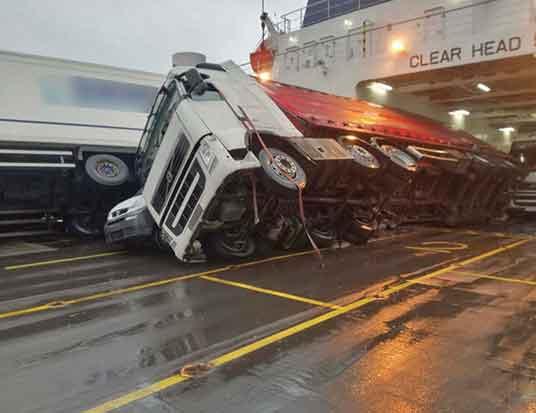 THE MARINE Accident Investigation Branch is investigating the shift and toppling over of freight vehicles on board the P&O ro-ro passenger ferry European Causeway during heavy weather while on passage from Larne, Northern Ireland, to Cairnryan, Scotland on 18 December 2018.
P&O does not permit passengers to remain on the ro-ro decks when at sea and MAIB has issued a safety warning for truck drivers too.
European Causeway encountered exceptionally strong winds and rough seas, which caused the ship to roll heavily. As a result, nine of the 40 freight vehicles on board toppled over, with several vehicles sustaining damage.