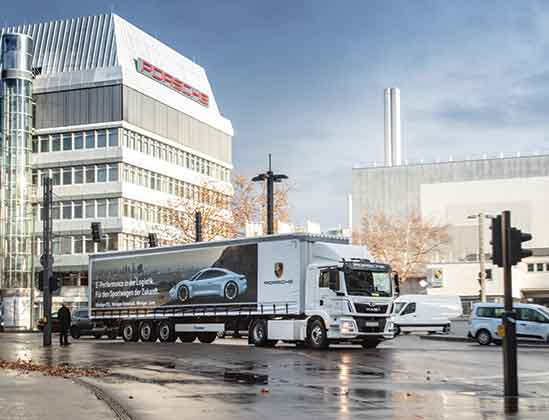 FOLLOWING last month's caption story on MAN's electric powered delivery truck carrying parts for the Porsche car plant in Stuttgart, we have acquired more information on the novel tractor unit.
The battery electric truck is an MAN TGM 18.360 E 4×2 LL. The type designation reveals its classification into the 18 tonne weight class as a truck tractor, while the entire vehicle including a semi-trailer for delivery traffic is designed to have a total weight of 32 tonnes. The number 360 represents the horsepower of the 265kW eTruck.
Energy storage is provided by Li-ion batteries with a storage capacity of 149kW, giving the electric truck a range of 130km.