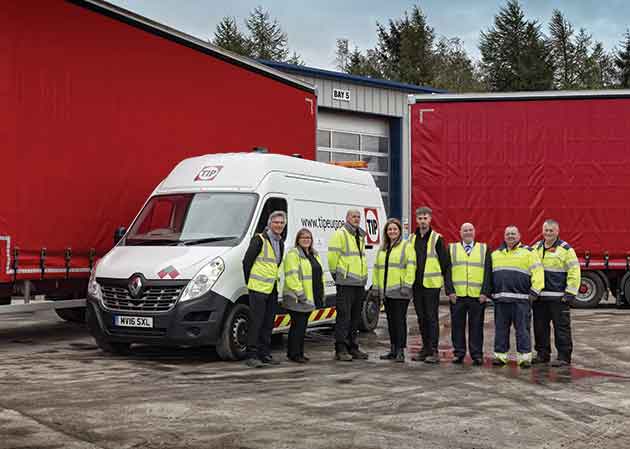 AS PART of its business expansion plans, TIP Trailer Services has relocated its branch in Scotland from Motherwell to a brand new five acre site at nearby Chapelhall. The move, now completed, more than doubles workshop capacity, in addition to providing more modern facilities coupled with considerable trailer parking space.
The new branch, to be known as 'TIP Glasgow', is located close to Junction 6 of the M8 motorway, providing easy access for customers in central Scotland.
Following its acquisition of D&M Trailer Services in October 2014, TIP has seen a rapid expansion of its trailer business in Scotland which has meant that they have outgrown the original site. The move to larger premises will also enable the team to offer a wider range of maintenance services for customers' own trailers.