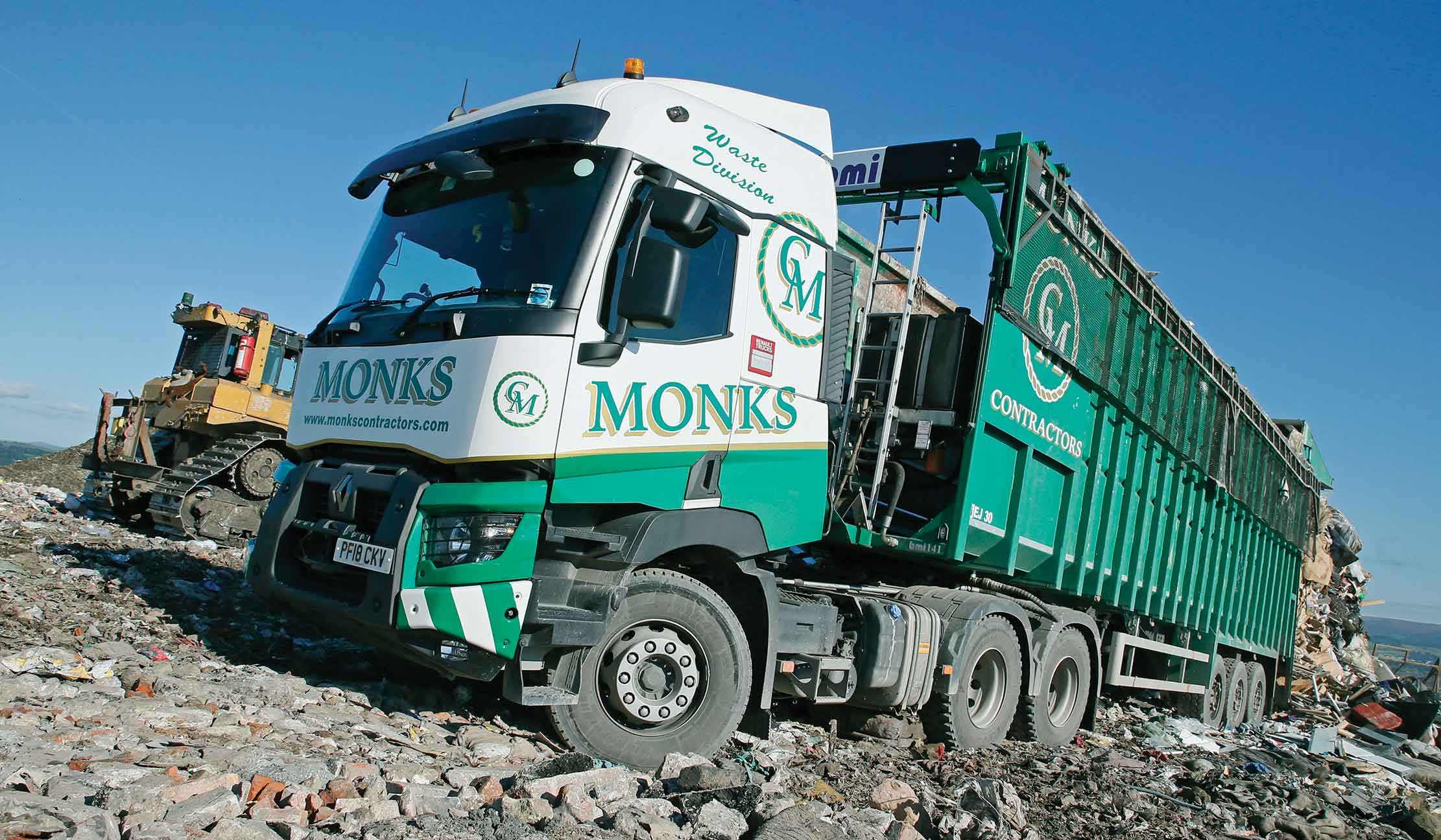 North of England specialist haulage company takes full benefit from Thompsons ServiceTech's ability to provide a full range of product support services, for both new trucks and those already hard at work.
NOW RUNNING a total of 50 artics and rigids on waste collection, landfill and recycling work, Lancashire based Monks Contractors has an ongoing need for professional backup and support that goes beyond the established schemes already offered by the truck chassis manufacturers.
'Thompsons ServiceTech gives us a level of support that's genuinely hard to beat,' says director Chris Monk. 'Where it really scores is in the range of services it offers for specialist components and bodywork.'
The Monks Contractors fleet features a wide range of top spec, heavy duty trucks that are carefully configured to make light work of their arduous tasks. Notable among these are six recently delivered Renault double drive tractors, a wide variety of Volvo FH 6×2 and 6×4 tractors, FMX 8×4 rigids and, most recently, a pair of brand new '68' registered Scania XT hookloaders.