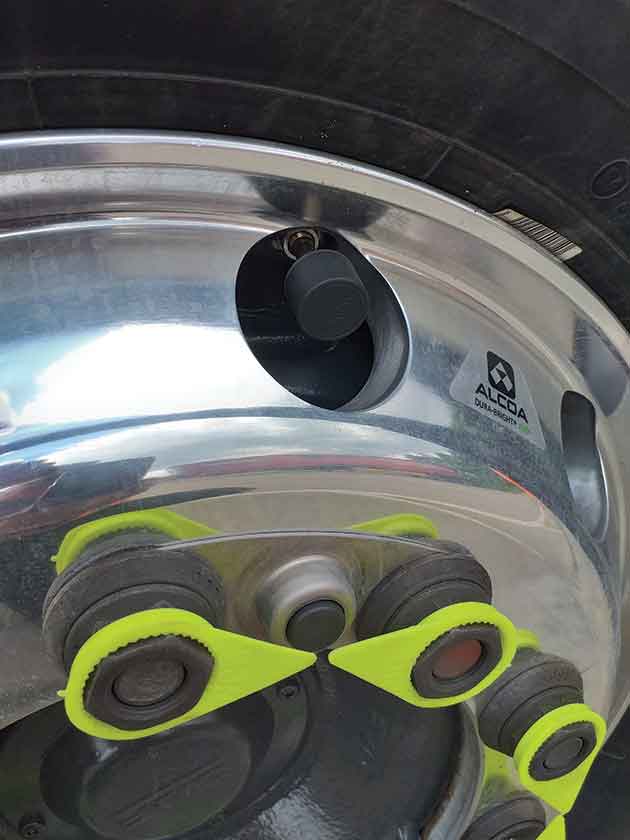 HANSON UK has become one of the first businesses in the country to protect its heavy truck fleet with the latest Michelin tyre and wheel safety technology.
Fitted on 59 new DAF XF 6×2 tractor units and 40 new Feldbinder triaxle trailers, the Michelin Wheel Security and Tyre Pressure Management System (TPMS) is the world's first in-motion driver alert system which detects the onset of wheel loss before detachment.
Its straightforward set up sees a sensor straddle two wheel nuts, thanks to a specially designed bracket. If a nut starts to loosen by just 1mm of movement, a signal is instantly transmitted to the solar powered display unit in the cab, alerting the driver to pull over.