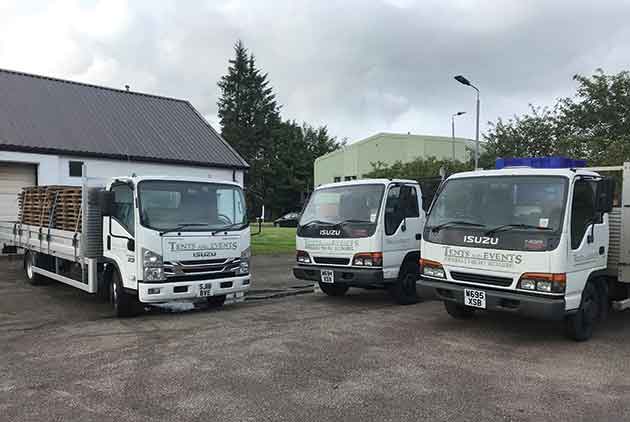 ISUZU'S form the backbone of the delivery and collection service for Scottish marquee supplier, Tents and Events (Scotland) Ltd and the newest fleet addition, an Isuzu Forward 7.5 tonne dropside rigid, is now working along with the two original 'W' reg Isuzu NQR 7.5 tonners that have been with the company since 2000. These two NQR's are probably two of the longest serving Isuzus currently still in active daily service within the UK.
The latest 7.5 tonner is an N75.190 rigid from Isuzu Truck's Driveaway range of pre-bodied vehicles and is fitted with a specialist dropside body. It is currently the fifth Isuzu to be working for this family run business and has now gone into service delivering flooring and frames to events that are being held at venues up and down the Scottish west coast, in the central belt of Scotland and as far north as Fort William.
Tents and Events (Scotland) Ltd buy all its Isuzu trucks from local dealer Imperial Commercials in Govan.