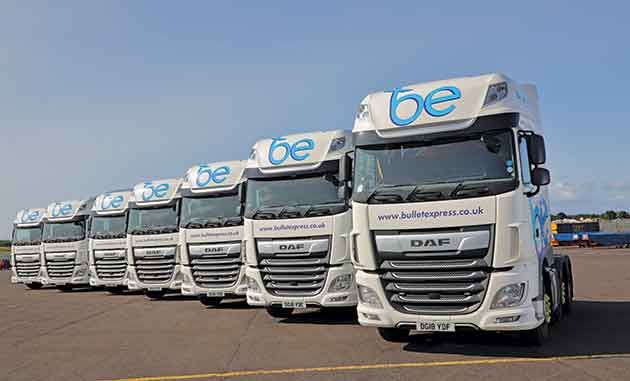 ASSET Alliance has secured a new deal with Glasgow based Bullet Express, supplying 12 New DAF 6×2 tractor units and 11 new trailers on a three year, full service contract hire agreement.
The distribution and logistics provider awarded the business to Asset Alliance following a competitive tender, favouring the firm's approach to customer service and swift delivery times. Bullet Express has direct experience of working with Asset Alliance, having taken several short term rental vehicles on hire during the summer.
David McCutcheon, managing director of Bullet Express, says: 'Asset Alliance was the clear standout of all the suppliers we approached. They offered us the most comprehensive and cost effective solution and were honest and straightforward throughout, delivering everything on time and as promised.