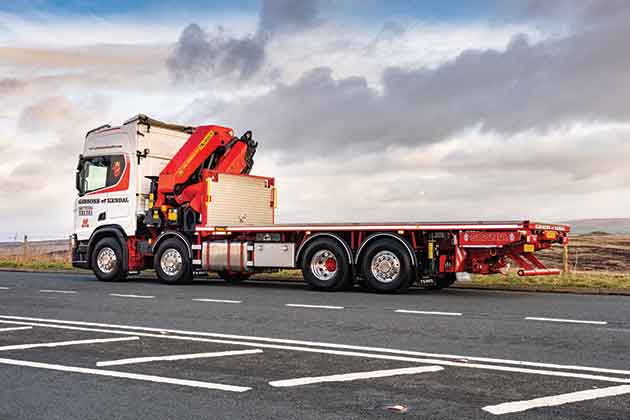 THE PALFINGER UK team have handed over one of two new crane builds to longstanding customer, Gibsons of Kendal who are commemorating the 40th anniversary of their business this year.
The latest delivery sees a Palfinger PK 78002 SH D crane with flatbed body on a Next Generation Scania R500 8×2 rigid. This is the ninth Palfinger crane for Gibsons, with a second, replica truck due this summer, taking Gibsons into double figures with Palfinger.
Their new high performance crane offers a lifting capacity of 4,850kg at 13.7m full extension.