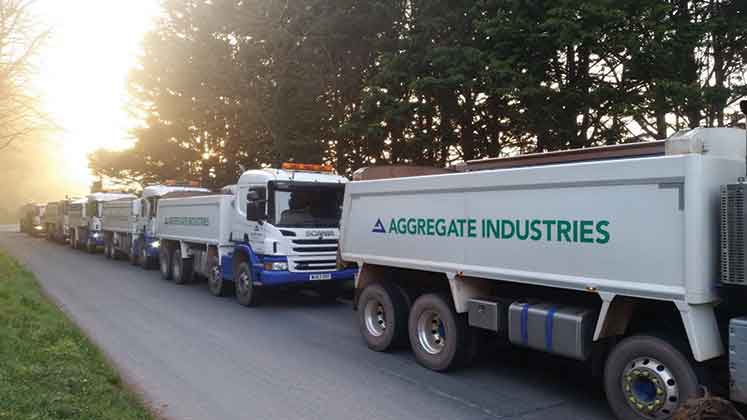 AGGREGATE Industries is calling for more to be done to drive road safety forward in the construction sector.
With dangerous lorry driving often at the heart of the highly publicised road safety issue, reports estimate that almost a quarter of injuries caused by crashes with HGVs are fatal or serious, compared to a one in eight (13%) car crash average, and that one in three (34%) drivers have had a crash or near miss with a lorry, say Aggregate Industries.
However in response, some councillors have campaigned for a ban on lorry drivers overtaking, while others have called for the use of satellite navigation to be forbidden after a rise in the number of HGVs crashing into low bridges because they 'followed navigation systems'. More recently, Highways England announced plans to deploy three new HGV 'supercabs' on the roads to spot drivers behaving badly behind the wheel, with lorry drivers being a key target.