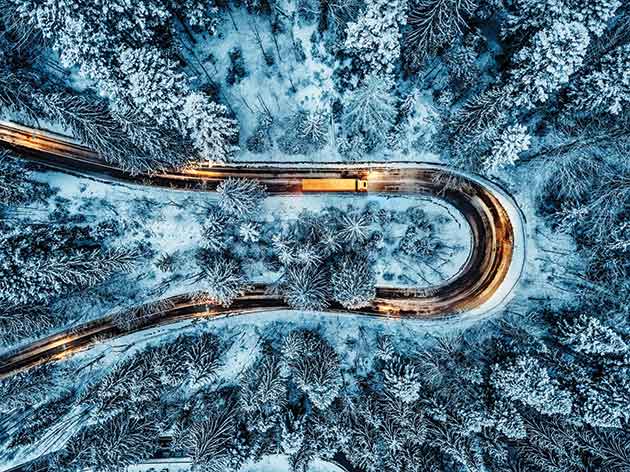 TO SUPPORT fleet operators, truck tyre manufacturer Continental is releasing an overview of the European regulations regarding winter equipment for trucks and buses.
With the winter season 2019/2020, Alpine symbol marked tyres are becoming more relevant in several countries and Continental has upgraded its portfolio with all truck and bus tyres for the steer and drive axle in inch sizes 17.5, 19.5 and 22.5 available as Alpine symbol certified variants.
For driving safely with optimal traction even on damp or icy roads, Continental recommends fitting trucks and buses with winter tyres on steer and drive axles for the cold winter season.