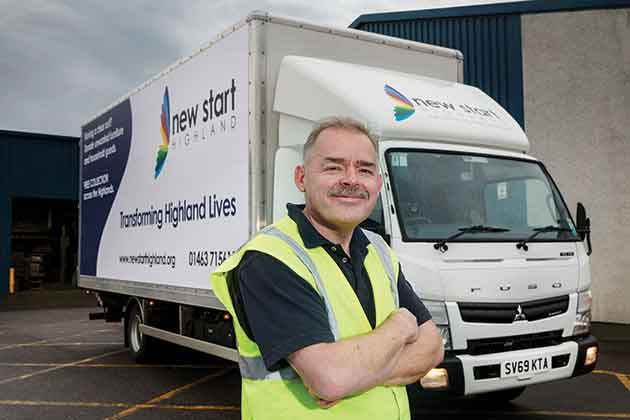 A CHARITY in the north of Scotland is now delivering furniture to families in need, aboard its third 7.5 tonne Fuso Canter.
New Start Highland works to create social and environmental improvements within local communities, providing training opportunities and promoting re-use.
Supplied by BLS Truck & Van, which represents Mercedes-Benz from its base in Aberdeen, the new Canter was paid for by the fundraising efforts of competitors in the annual Highland Cross duathlon.
The range topping 7C18 model is powered by a 3.0 litre common rail turbodiesel which produces 175hp and up to 430Nm of torque across a broad engine speed range. A fully automated, dual clutch Duonic transmission contributes to its fuel efficiency, while an engine brake is also fitted as standard. The Canter's box body was built by Truckcraft Bodies, Stalybridge, Cheshire.