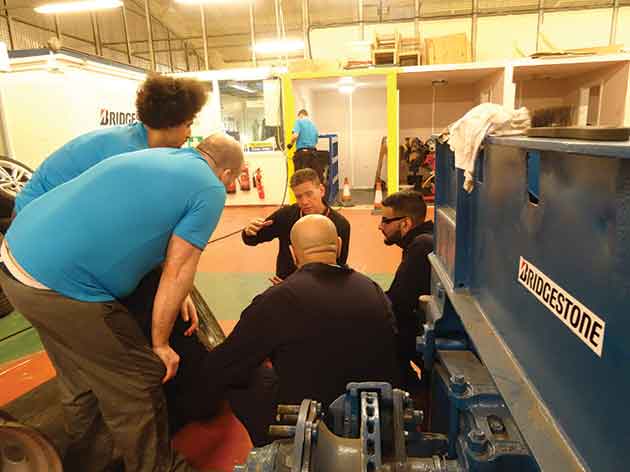 PRISONERS at HMP Featherstone are being given a life changing opportunity to forge careers once their sentences are complete, thanks to tyre manufacturer Bridgestone's unique training offering.
In an attempt to address the skills shortage in the truck tyre industry, while instilling pride into prisoners' lives, Bridgestone has partnered with the prison to offer commercial tyre training qualifications.
Up to 30 Featherstone students will gain IMI (Institute of the Motor Industry) accredited qualifications featuring Bridgestone's REACT roadside technician, commercial wheel security and licenced commercial tyre technician awards.