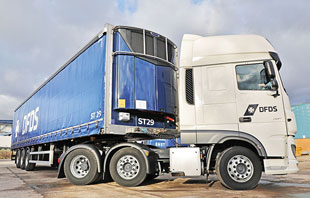 THE MINISTER of State for the Future of Transport, George Freeman MP, will be visiting the inaugural Innovation & Technology in Transport (ITT Hub) event in an official capacity at Farnborough International on Wednesday 13 May, the first day of ITT Hub 2020. He will deliver a keynote speech at a special networking reception, commencing at 5pm at the venue.
The Minister's visit will round off the first of two days at this new showcase event, which features indoor and outdoor space, more than 100 exhibitors, a ride and drive vehicle demonstration programme featuring vans, light commercial vehicles, trucks, buses and coaches powered by a range of low carbon technologies.
ITT Hub 2020 is also host to the FTA's Future Logistics Conference, which will be opened by Major Tim Peake CMG, the first British astronaut to visit the International Space Station.