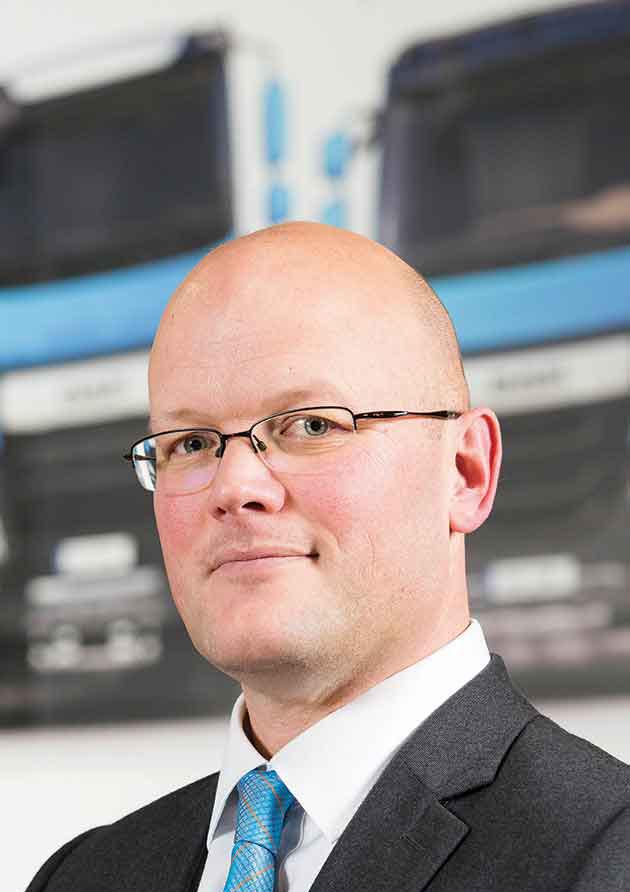 DAF TRUCKS' new managing director Laurence Drake has lauded the manufacturer's achievement at being the UK's leading truck seller for 25 years.
With the UK market for trucks more than six tonnes GVW set to pass 49,000 for 2019, DAF Trucks has achieved more than 30% market share. He confirmed: 'Since 1995 DAF has registered 284,000 vehicles in the UK.'
Overall registrations for the market is up by 14% compared to the 43,103 recorded in 2018. 'The (2019) market was stimulated by concerns over tariffs for imported vehicles ahead of March, introduction of SMART tachographs and more Brexit concerns ahead of the end of October,' he said.