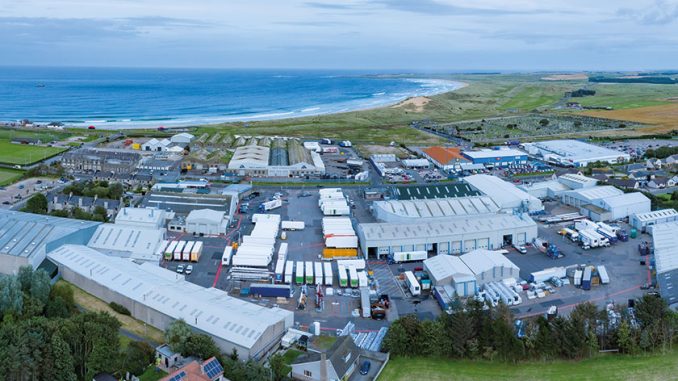 FOLLOWING the Royal visit by HRH the Prince of Wales in 2017, Gray & Adams Ltd, headquartered in Fraserburgh has received further Royal recognition. The company's outstanding achievement in temperature controlled vehicle design and manufacture has been recognised with a Queen's Award for Enterprise in Innovation, particularly for its double deck trailer design.
Conceived in 1965, the Queen's Awards for Enterprise are the most prestigious awards in UK business. This year, 220 UK businesses have been recognised by the Queen's Awards for Enterprise including 66 for innovation.
With over 60 years' experience in manufacturing and working from its now world class facility in Fraserburgh, Gray & Adams recognises the real commercial pressures in the UK cold chain supply. Having pioneered temperature controlled lifting deck trailer technology in the nineties, the company continues to be at the cutting edge of technology.