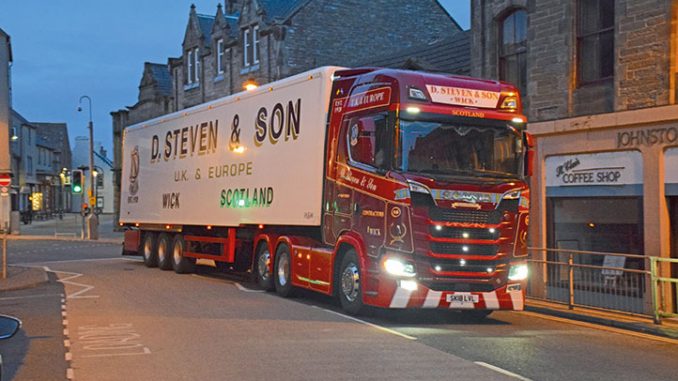 With over 100 years' experience working with fishing fleets, Scrabster based D Steven & Son are a key link in the global distribution of fresh fish. John Henderson heads north to net a fascinating tale.
TUCKED away out of sight, just below the town of Thurso, Scrabster Harbour provides an unlikely location as a vital link in the global food chain network. The sheltered all-weather port regularly bursts into life as vessels arrive with a variety of cargoes.
The twice daily Orkney Ro-Ro ferry is perhaps the most obvious visitor, but at other times of the day and night, boats connected to fishing, fuel supply and the energy sector, all tie up alongside to unload or take on their respective cargoes.
In addition to the daily landings made by fishing boats, larger vessels from the Faroes Islands arrive at Scrabster Harbour twice weekly. During my weekday visit, the MV Vantage, carried a load of refrigerated shipping containers, all full of fresh fish.