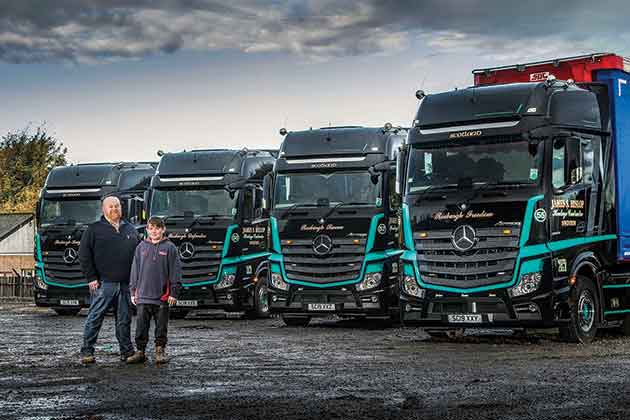 KELSO AND Swinton based haulier James S Hislop has rewarded four of its best drivers with beautifully finished and well equipped Actros1 tractor units from local Mercedes-Benz dealer Western Commercial.
The family business placed its order after being impressed by the economical performance of a 390kW (530hp) demonstrator. The new trucks employ the same 12.8 litre straight six engine, and are already living up to the operator's expectations.
'They're doing absolutely fine,' confirmed managing director Alan Hislop. 'Average returns are around the 9mpg mark. That may not sound a lot to some, but it's good for us given that we're almost two hours from the nearest motorway. Our trucks also pull high sided trailers, and are invariably fully freighted.