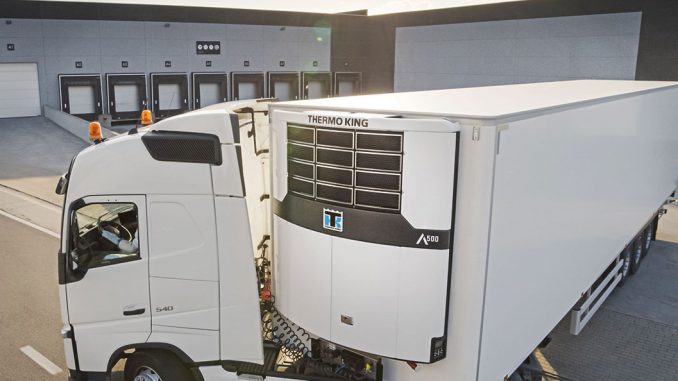 LAST MONTH Thermo King launched their Advancer A-Series, available in three different versions; A-360, A-400, and A-500, and all offering a new design architecture aimed at creating new standards for performance, temperature control, and fleet connectivity.
Francesco Incalza, president of Thermo King Europe, Middle East and Africa, said: 'Advancer adds another milestone to our 80 year history. This is our vision for the future of trailer refrigeration, and this future is now here for our customers.
'With Advancer we asked customers to tell us what they needed to work better, to win more business, and to cut their cost of operation. The result is a game changing solution we believe our customers are waiting for.
'Field trial testing has shown that Advancer is up to 40% quicker to pull down and up to 30% more fuel-efficient than the market average.'
The Advancer units are manufactured in Thermo King's zero waste to landfill plant in Galway, Ireland.