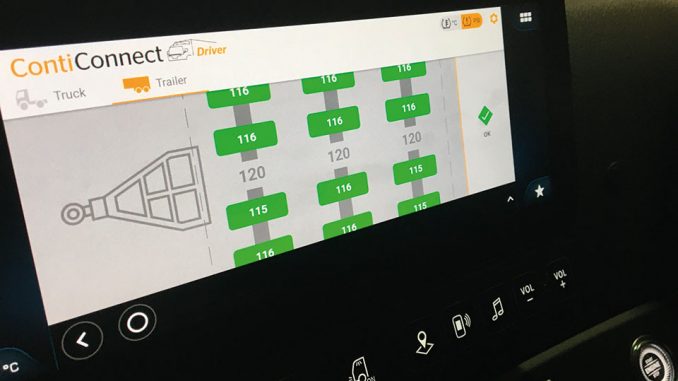 CONTINENTAL and Mercedes-Benz have created a new, integrated digital Tyre Pressure Monitoring System (TPMS), specifically to meet the unique safety requirements of fleets using trailers, especially multidecks.
In recent years, the popularity of multideck trailers has steadily increased in transporting in the grocery sector, recognising the environmental and cost benefits that these space maximising trailers can bring.
However a heavier load and greater frequency of use can lead to tyre pressure challenges and temperature build up around trailer wheels, but a joint initiative between Continental Tyres and Mercedes-Benz Trucks UK provides an answer to this safety issue.